Discover Purpose: Volunteering and Community Building in Beltline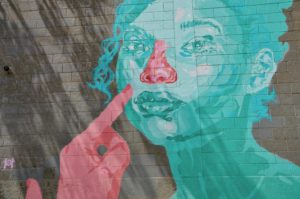 There's a common misconception that minimalism requires you to shed yourself of as many worldly belongings as possible. This really isn't true. While that might happen somewhere down the road as a part of your minimalism journey, true minimalism is about finding your values, assessing your priorities and discovering purpose in your life. Only when we visit these tenets of minimalism can we begin to strip away the excess and live our lives to their fullest.
Finding opportunities to give back or help build community is a great way to begin a minimalist journey and find purpose in all shapes and sizes. Many of the organizations around Calgary have built-in mission statements that might even resonate with you. We took a dive into a few of these opportunities in the West Beltline neighbourhood near our newest project, Nude by Battistella.
CUPS
For nearly 20 years, CUPS (Calgary Urban Project Society) has assisted adults and families in Calgary living with the adversity of poverty and traumatic events to become self-sufficient. They do this through an integrated approach involving healthcare, education, and housing. There are many ways to get involved as a CUPS volunteer and many options are a great way to rally a community of your peers, friends, and family together.
1001 10 Ave. S.W.
http://cupscalgary.com/volunteer
Boys & Girls Clubs of Calgary
The Boys & Girls Clubs of Calgary works to provide a safe support place where children and youth can overcome barriers, build positive relationships and skills for life, and can experience new opportunities. Volunteers for this organization work to enhance the quality of services the Clubs provide to the children, youth and families they serve.
The Boys & Girls Clubs of Calgary operates a short-term housing chapter out of the West Beltline at 938 15thAve. S.W.
https://www.boysandgirlsclubsofcalgary.ca
Beltline Neighbourhood Association
The Beltline Neighbourhood Association was founded by engaged locals who wanted to build a diverse community association open to all residents to get involved in make their neighbourhood an even better place. They've done some amazing work with projects like the Beltline Urban Mural Project (BUMP) which has changed the face of so many areas of the neighbourhood already.
With all of the exciting changes on the horizon for the neighbourhood, supporting the Association helps ensure the best outcome of any projects that will affect the area. There are many opportunities for volunteering with the Association, from events assistance to community and city building.
https://www.beltlineyyc.ca/volunteer
Beltline Resident Membership
Getting involved in the West Beltline community is as easy signing up to become a Beltline Resident Member. This $10 annual membership gives neighbourhood residents access to Beltline assemblies, city building committees, discounts from local retail shops and more.

' .