5 Reasons Why You Should Insure Your Condo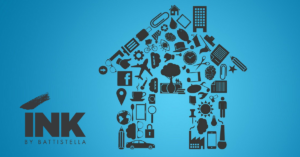 It's true that your condo fees include a portion of insurance. This master insurance policy takes care of insuring any liability claims and damage in common areas, as well as the outer shell and anything inside the walls of your building, such as piping and wiring.
BUT it's not entirely enough to protect individual condo owners. The master insurance policy doesn't cover liability claims or additional property/content within your condo. Below is a list of what your an extra individual condo insurance policy can cover:
Personal Liability: Let's say you or your tenant have friends over and one of them gets injured…you can be sued as the owner of the condo! Or maybe you accidentally cause damage to a neighbour's condo…they can come after you for that too. Without proper liability coverage, you are left to defend yourself on your own and pay any damages.
Unit Betterments & Contents: If a fire breaks out in the building, the master policy will cover the repairs and rebuilding of your condo however some upgrades and contents might not be included. Your condo policy would provide this coverage…so your high-end fixtures, furniture and appliances, along with your granite countertops and hardwood floors would be replaced.
Loss Assessment & Unit Contingency: If there's ever a special assessment on the building that exceeds the coverage on the master policy, the condo board can assess the repair bill to the condo owners for payment. Or, maybe you end up with a claim in your condo and the master policy coverage isn't enough to cover it, or it doesn't exceed the master policy's deductible. In these cases, your condo policy will protect you.
Master Policy Deductible Protection: Your toilet cracks and floods your condo…as well as the five below you. The master policy may have coverage for this, however deductibles on these policies are usually as high as $25,000 – $50,000, and you may be responsible for paying this. You can find out what your master policy deductibles are and set the proper coverage limit on your condo policy.
Lost Rental Income: You decide to rent out your condo and then a fire in the building causes your tenants to move out while repairs are completed. Your mortgage payments don't stop and you're not collecting rent. A landlord condo policy offers lost rental income for up to a year while your condo is being restored.
Whether it's your primary residence or a rental property, make sure you have extra protection. And there's really no reason not to since condo insurance is also very affordable! For the cost of just a couple lattes every month you can make sure your investment is safe.

' .