Everything You Need Within A 10-Minute Walk from Nude
Calgary is a city of cars — at least, that's what everyone seems to think. One of the biggest arguments about inner-city living is a lack of accessibility to the things you need to live life to its fullest. That couldn't be more wrong. Rather than eating precious time stuck in traffic or navigating big box retail, we want to invite you to imagine a life simplified by our newest West Beltline condo development, Nude. We don't want to say time is money — it's far too cliché —but it is important to remember how precious your time truly is. Think about how freeing it could be to ditch your car and still have access to all your day-to-day needs — and more — within a 10-minute walk from your West Beltline home base.
Picture this: You wake up Saturday morning with a day of possibility ahead. You kill two birds with one stone and get Fido out on his leash all while grabbing your daily latte from the fine folks at Société Coffee Lounge. It's just a short three-minute walk north, saving you the extra time it would take to brew your own. Enjoy a leisurely walk through this storied neighbourhood or a stop in at the off-leash area of Connaught Park and, in Fido's eyes, you've made fetch happen.
Your biggest obstacle for visiting the gym was the prospect of a dreaded commute. Even at just over 20 minutes, the prospect of sitting in a car and the addition of finding parking was more exhausting than any sweat you would've broke if you did ever get to the gym. Now, you have a built-in warm-up — just an eight-minute walk — to get your sweat on at Core 360. With all the time you seem to spend there, people find it hard to believe you're not kicking their butts as the trainer.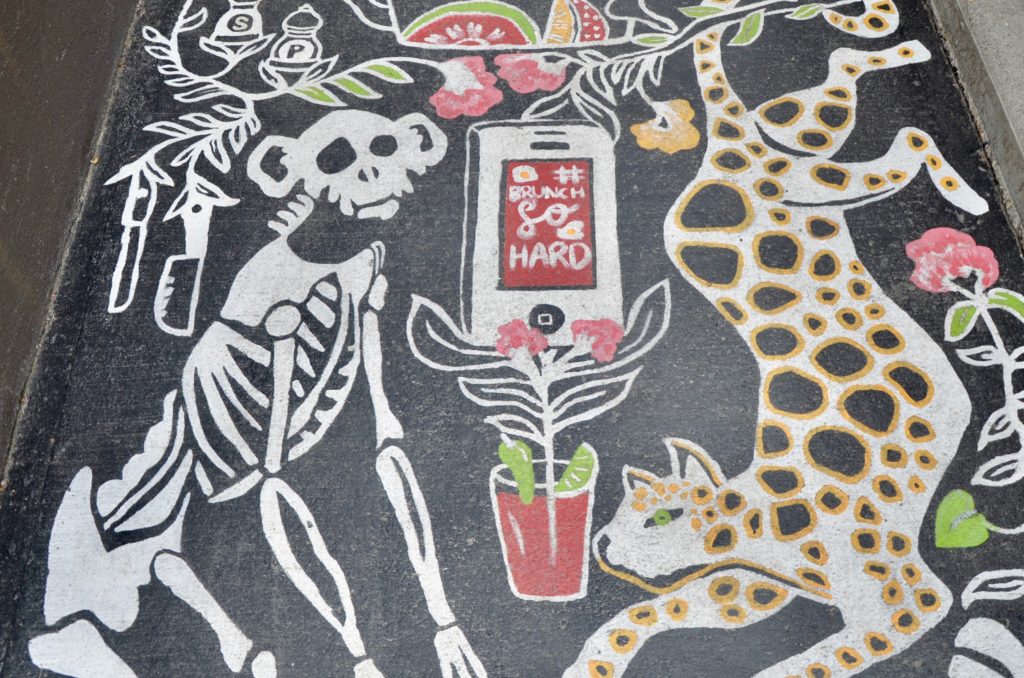 Brunch once seemed like a once-in-a-while luxury, but not only does Nude free up your time, it also frees up your funds. With units starting in the $190s, concerning yourself with budgets for boutique fitness memberships, specialty coffee, or weekly brunch is a thing of the past. You've got this down to an art.
Monki Bistro is one of the best brunch joints in the city, and luckily, it's just a seven-minute walk from Nude. Indulge in a brunch of champions made up almost entirely of chocolate. Treat yourself. You'll make healthier decisions when you stop in at Midtown Co-op to get your weekly meal-prep on tomorrow. That's just another eight-minute walk from Nude!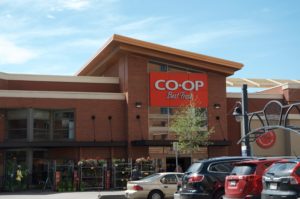 The options to fill the rest of your day are pretty endless. Strike up a game of Ultimate Frisbee in Thomson Family Park (five minutes away), flip through records at Blackbyrd Myoozik (eight minutes away) or visit the shops and stores of the Brigden Block (a five-minute walk). Discover your favourite five-minute-away patio in the form of Pig & Duke where you can prepare for a night singing your best life out at eight-minutes-away Galaxy Karaoke.

It might seem like too much for one day but considering how quickly you can make it to any of these spots, trust us, you'll have time to spare. And that's truly priceless.

Nude by Battistella is laying its foundation purposefully in West Beltline to help you create a life free from excess so you can focus on what really matters. With all your essentials close to home, you'll want to be the first to know all you can about this new condo development.

Register at battistella.ca/nude and get ready for your new life.

' .