Top 5 Beltline Spots for Boutique Fitness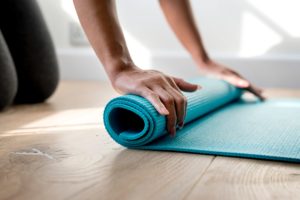 Creating a life of purpose and balance means keeping your home as a place of rest and refuge. This can be partly achieved by making your new West Beltline community and surrounding area the place to uplift and connect you. Incorporating fitness into your schedule is a great way to do just that, so we did the research and found some of the Beltline's best boutique fitness studios for you to check out.

Peloton Cycling

Peloton Cycling studio is all about the group ride. The instructors here give their pack an experience that both unites and propels each rider to the next level in fitness goals. Visit their website to learn more about the studio and their class schedule.

109, 1053 – 10 Street SW

Rumble Boxing Studio

Let's get ready to Rumble! Boxing studios are a huge hit in Calgary, and Rumble is no exception. By throwing on a pair of gloves and walking into this electrifying studio, you can be sure to burn at least 700 calories.

720, 17 Avenue SW

Passage Studios

Often described by Passage-goers as warm and friendly, classes like Morning Glory are enough to get us signed up. Beyond yoga, the studio offers spin and high-intensity interval training classes too. Visit Passage Studios' website to learn more about their classes.

524 11 Avenue SW

Heavens Fitness

This multi-level facility offers everything from spin and yoga classes, a fully stocked weight room, and personal training. Heavens is the perfect fit for someone who likes boutique studios but is looking for variety in their workout options. SaVeg Vegan Café is in the same building too, so, everyone here wins.

637, 11th Avenue SW

Kult YYC Fitness

Canada's first VersaClimber studio, Kult YYC Fitness's 30-minute full body workout will leave you both breathless and strong. The Climb Studio prides itself on a 30-minute intensive class and says you can expect to burn 22 calories a minute, or 660 calories in half an hour. The Kitchen focuses on different parts of the body each day, making it an easy addiction to keep coming back for more high-intensity interval training.

224, 14 Avenue SE

To keep up to date with all the latest on our West Beltline condo, register at battistella.ca/nude.

' .